Call for Speakers: Prevention During COVID-19 Town Hall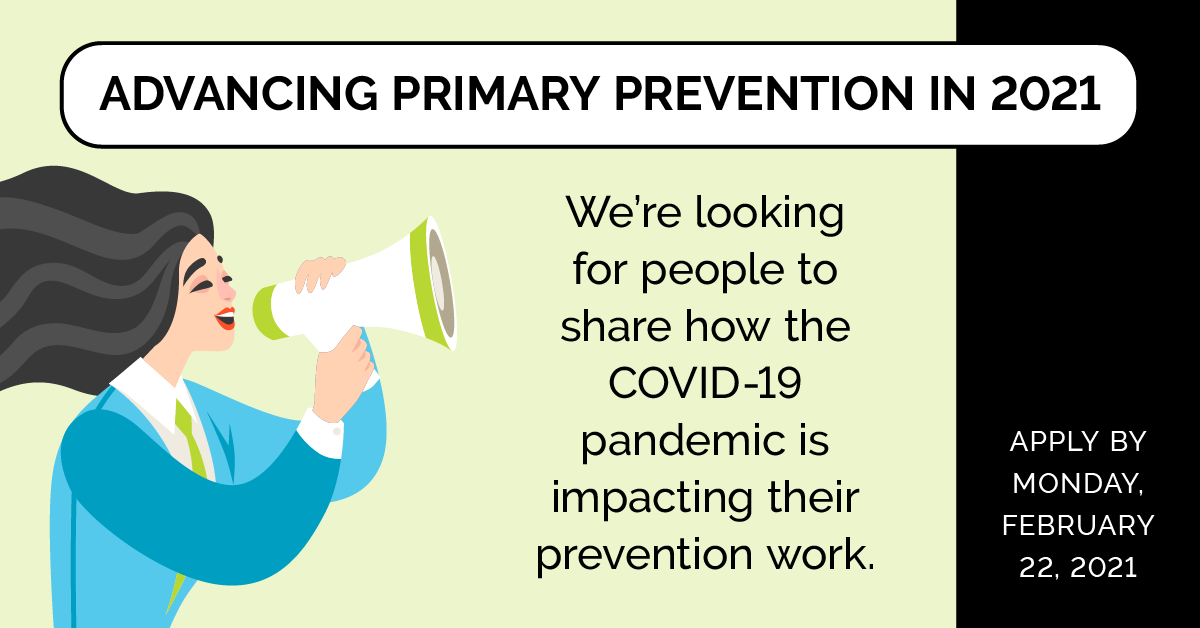 The landscape of preventing sexual and intimate partner violence has changed drastically in the past year. As we approach the one-year mark of most stay-at-home orders to curb the spread of the coronavirus, PreventConnect wants to hear how sexual and intimate partner violence prevention looks differently to you now than it did a year ago.
We are looking for presenters to share:
How you've adapted prevention programs in this new context

How conversations about health equity, systemic oppression, and impacts of the pandemic have shaped your work

What new partners or sectors you've engaged in your prevention work
Your ideas for overcoming challenges and sustaining prevention during ongoing crises
If you are interested in presenting on this Prevention Town Hall happening on March 18, 2021, please fill out this brief survey by Monday February 22, 2021. PreventConnect will select up to 5 presenters. Additional survey respondents may be contacted to present on future PreventConnect web conferences.