Sex Education Collaborative Releases Toolkit in Honor of Sex Ed For all Month
In honor of Sex Ed for All Month, the Sex Education Collaborative released free toolkit for organizations interested in promoting and advocating for sexual health education in their communities.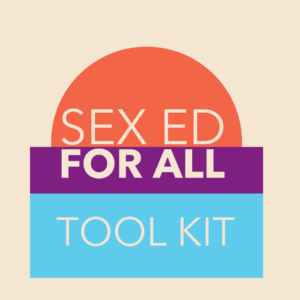 The toolkit details messaging templates and tips, infographics, adaptable social media designs and resources like:
Email and Newsletter announcements
Pre-made graphics
News Release templates
Messaging and key talking points
Sex Ed for All Month is honored during May and is coordinated by 22 national, regional and state-based organizations, along with partners like the Federal Sex Education Coalition, Advocates for Youth, Answer, Cardea, Center for Reproductive Rights, Healthy Teen Network, Planned Parenthood Federation of America, Power to Decide, SIECUS: Sex Ed for Social Change, and URGE: Unite for Reproductive and Gender Equity, among others, as well as several state-based and regional organizations.
The Sex Education Collaborative is asking for advocates and organizations to get involved with promoting healthy sexuality education by signing The Principles of Sex Ed for All Month, engaging youth, parents and caregivers in local communities, advocating for comprehensive sexual health education in schools and raising awareness about the need for healthy sexuality education.
Full toolkit available here.
More information about Sex Ed for All Month available here. 
To learn more about the connection between sex education and sexual violence prevention, visit these PreventConnect Resources.