Take our 2022 Annual Survey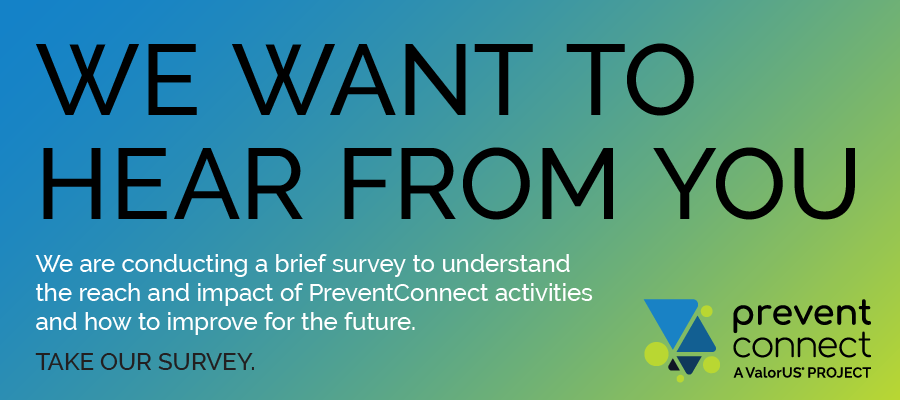 Have you attended a PreventConnect web conference, listened to one of our podcast episodes or read any of our training resources over the past year? We want to hear from you!
PreventConnect is releasing our annual Participant Survey, to inform prevention training and technical assistance efforts in 2023. We want to make sure the content we are putting out is relevant to you and your community. Take the survey here. 
Have feedback about one of our Web Conferences? Ideas for new topics you would like to see on our Podcast? Now is your chance to join in on our efforts to give practitioners the tools to practice primary prevention in their daily lives and at work, and center the stories that are relevant to you. 
This survey should take about 10 minutes to complete. Participation is voluntary and anonymous. Your responses will be shared with the external evaluator, Strategic Prevention Solutions. Your responses will be aggregated with other participant survey responses and used to improve PreventConnect's programming. 
All respondents have the option to opt in for a drawing to win a $200 gift card. 
If you have any questions about this survey or your participation, please contact the external evaluator, Lexi Prunella, with Strategic Prevention Solutions, at [email protected]