Request for Session Proposals – National Sexual Assault Conference 2023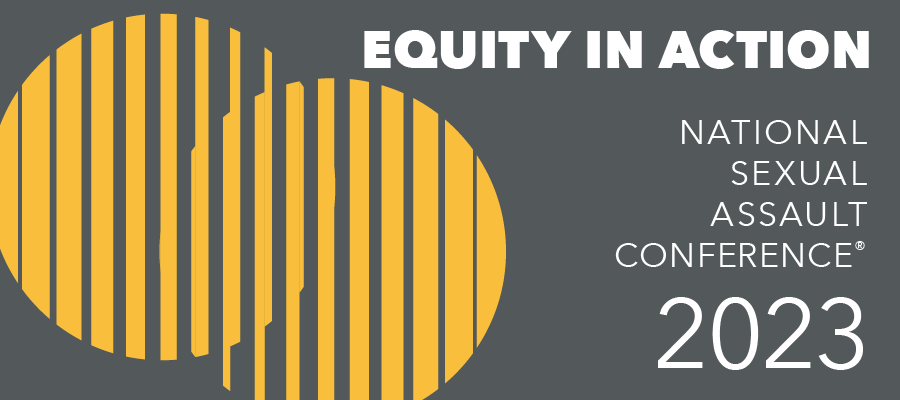 ValorUS has announced the Request for Proposals for the 2023 National Sexual Assault Conference (NSAC). The conference, which will be held August 22-24 in San Francisco, CA, attracts more than 2,000 participants across the nation and its territories, setting the national agenda for the sexual assault movement.
NSAC provides opportunities to share information and resources, advance learning, develop new skills, and increase our capacity to assert the dignity of all people. The 2023 conference theme of "Equity in Action" will allow us all the opportunity to build strong partnerships and strategies that strengthen our work to end sexual violence.
Session proposals will be accepted between January 32, 2023 and February 14, 2023 through an online portal.
Applicants can submit proposals to lead sessions in the following tracks: 
Advocacy and Intervention For Survivors
Alternative Justice
Child Sexual Abuse
Detention – Advocacy in Lockdown
Disability Advocacy and Inclusion
Immigration
Leadership – Embracing Movement Leaders
LGBTQ+ 
Native American – Decolonizing Survivor Advocacy
Prevention
Reproductive Justice
The description for the Prevention Track is:
Presentation or workshop submissions to the Prevention category should describe efforts to strengthen and engage states and communities in the primary prevention of sexual assault.  Submissions should feature evidence-based or evidence informed work that draws on the best available research or presents current research that can inform the sexual violence prevention practice field.
Priority will be given to submissions that: 
Contribute to understanding of comprehensive approaches with preventive interventions at multiple levels of the social ecological model

Emphasize community and societal level strategies
Incorporate health equity frameworks and concepts
Integrate an anti-racist lens
Inform the prevention program planning, implementation and evaluation efforts of state recipients from the Rape Prevention and Education program of the Centers for Disease Control and Prevention, their partners and/or the programs they support
Feature emerging topics relevant to the sexual violence prevention research and/or practice field
Include programs or topics related to underserved communities
Descriptions for other track submissions, as well as criteria details are available through the Request for Proposals portal on the NSAC website.
If your proposal is selected, you will be notified by May 10, 2023. If you have questions about the selection criteria or about NSAC, email [email protected].