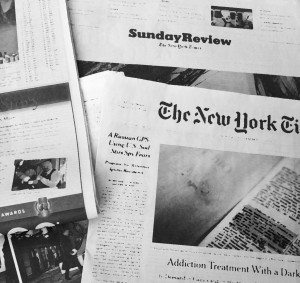 Read the latest newsletter from PreventConnect here, featuring podcasts on a new CDC report on the links between HIV/AIDS and violence against women, the Vermont Governor's Sexual and Domestic Violence Prevention Task Force Recommendations, and the FLASH curriculum.  Full link address: http://campaign.r20.constantcontact.com/render?ca=f86a931b-38ca-4c9b-a742-dd129a507ee9&c=4698f2c0-40d4-11e3-bdb1-90b11c3522c5&ch=48a03470-40d4-11e3-be6c-90b11c3522c5
Subscribe to the PreventConnect newsletter here.

Ashley Maier, MSW, MPA, has worked in the movement to end gendered violence for well over a decade. She began as a volunteer at a domestic violence shelter in Illinois, served as a hospital-based advocate in St. Louis, coordinated community health/family violence training programs for pediatric residents in St. Louis and San Diego, and managed Oregon's Rape Prevention and Education (RPE) grantees and program. Ashley is a contributing author to Lantern Book's 2013 publication, Defiant Daughters: 21 Women on Art, Activism, Animals, and The Sexual Politics of Meat and is creator of the 2015 book, Circles of Compassion: Connecting Issues of Justice.