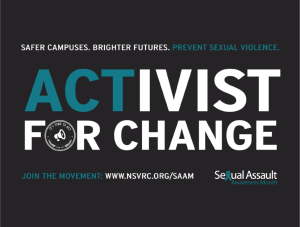 Today marks the beginning of Sexual Assault Awareness Month (SAAM).  Over the last 10 years at PreventConnect, we have emphasized the importance of the work in the last 40 years to promote awareness of sexual violence. AND it is necessary to leverage that awareness to take action that will prevent sexual violence.  As Move to End Violence describes the need to move from being reactive to proactive, we need to "advocate for and strategically use funding so that we prioritize prevention along with intervention and take holistic approaches that transform systems and communities alike."
As the nation is paying attention to sexual assault on college campuses with the White House's Not Alone report and the moving film The Hunting Ground, the National Sexual Violence Resource Center has adopted Preventing Sexual Violence on Campus as the theme for SAAM 2015.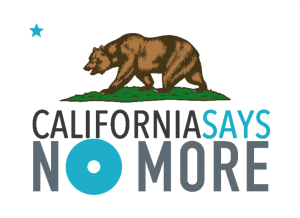 Here in California (and throughout the country) we are embracing the NO MORE campaign highlighting how together we can end domestic violence and sexual assault. April is also National Child Abuse Prevention Month – this is an opportunity to highlight the resources from over twenty web conferences in PreventConnect and Ms. Foundation for Women's #PowerInPrevention Ending Child Sexual Abuse web conference series.  And throughout the country and the world, people are spreading the message that we can take action to prevent sexual violence.
What are you doing this month to build the movement to prevent sexual violence?

David S. Lee, MPH, is the Director of Prevention Services at the California Coalition Against Sexual Assault where he provides training and technical assistance on prevention. David manages the national project PreventConnect, an online community of violence against women prevention practitioners, funders, researchers and activists. For over 27 years David has worked in efforts to end domestic violence and sexual assault.