NCAA prioritizes sexual violence prevention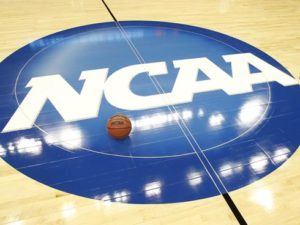 Yesterday the NCAA adopted a sexual violence policy that will require coaches, college athletes and athletics administrators to receive sexual violence prevention each year. This new policy will contribute toward stopping sexual violence before it occurs by engaging individuals throughout the college athletic community to define their role in sexual violence prevention. Furthermore, by making a commitment to annual prevention education efforts, NCAA recognizes that the culture change it is seeking cannot happen without the investment of time and continual practice.
This is an opportunity for the sport community and those within it to shift the paradigm from being a community that condones and allows sexual violence to occur to one that is committed to and invested in playing a role in preventing and ending sexual violence.
In order for this policy to be effective, it is necessary to go beyond announcing a policy.  It is necessary to equip coaches, athletic administrators and college athletes with the necessary tools and support effective implementation.  Later this summer, Raliance will release a package of materials to support Sport in being part of the solution to end sexual violence.  The materials will include a summary of Raliance's research and asset mapping of sexual violence prevention efforts.  The package will include tools such as a "Theory of Change"  describing the steps to prevent sexual violence and a "Strategy Map" that includes over 100 sexual violence prevention resources being used in sport. Raliance has already released a policy brief, Sports Culture as an Opportunity to Prevent Sexual Violence, outlining preliminary findings from this research.
Raliance is a national partnership led by National Sexual Violence Resource Center, the California Coalition Against Sexual Assault-PreventConnect and the National Alliance to End Sexual Violence.
Photo from USA Today