Comprehensive prevention efforts in Washington State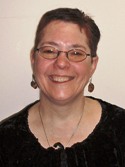 (18 min) Lindsay Palmer, Director of Education and Prevention for the King County Sexual Assault Resource Center (KSARC) in Washington, talks with Lydia Guy Ortiz about KSARC's Georgetown Project.

During a ten-year effort, KSARC responded to the Georgetown Neighborhood's concern about the effective management of registered sex offenders in their community. Through collaboration with community partners and a long-term investment in community organizing, KSARC responded to the needs of Georgetown residents while engaging in prevention and education at multiple levels.
This interview is used as an example of comprehensive prevention efforts in Developing Comprehensive Prevention: Linking Primary Prevention Activities, Strategies and Programs – an eLearning unit developed by Lydia Guy Ortiz to assist in building the capacity of Rape Prevention & Education grantees.
[podcast]http://www.preventconnect.org/podcasts/V24 Lindsay Palmer.mp3[/podcast]