Where is your line?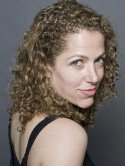 (17 min) THE LINE is a provocative short documentary about the filmmaker's experience as an "imperfect victim" of sexual assault. THE LINE is also an innovative campaign that uses the film as a starting point to engage its audience in frank discussions about sex and consent, challenging audiences to answer the question, "Where is your line?" As a campaign, THE LINE makes effective use of screening events, blogging, social networking, and audience-generated media to foster a continuum of engagement.
In this interview, filmmaker Nancy Schwartzman talks about the process of making and touring the film, the concepts behind the campaign, and how prevention educators can use THE LINE to create opportunities for conversations about sexual consent.
THE LINE is available for purchase from the Media Education Foundation.
[podcast]http://www.preventconnect.org/docs/V31%20Nancy%20Schwartzman1.mp3[/podcast]