Moving to end violence against women and girls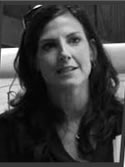 (10:00 Minutes) In this interview with PreventConnect's David Lee, Jackie Payne, Executive Director of Move to End Violence, discusses its 10-year initiative designed to strengthen our collective capacity to end violence against girls and women in the United States. Move to End Violence was launched by the NoVo Foundation to strategically deepen its investment in the U.S.-based movement to end violence against girls and women. Jackie described the opportunity to apply to join a small cohort of individuals chosen because of their vision for ending violence against girls and women, capacity for leadership, and passion for social change.
Applications are due January 24, 2010. There will be an informational call on Wednesday, January 12, 2010. For more information, visit Move to End Violence's website.