A good solution solves multiple problems
Implementing strategies with collaborative partners outside of the sexual and domestic violence field is a hallmark of innovative efforts. Learn how organizations are meeting their goals to prevent sexual and domestic violence by actively collaborating with community partners on efforts with shared outcomes such as health equity, youth leadership and mobilized communities.
Tuesday, April 24, 2012
Thursday, April 26, 2012
Host: David Lee, CALCASA, PreventConnect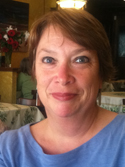 Guest Speakers:
Materials:
Learning Objectives:
Engage in a candid discussion about the challenges and opportunities in developing partnerships and dynamic collaboration.
Provide examples of lessons learned from people and agencies with experience.
Identify opportunities to incorporate population-based efforts such as organizational practice and policy change within the collaboration.
Identify potential indicators for measuring the impact and outcomes of efforts.
2 responses to "A good solution solves multiple problems"