Welcome to the newest member of PreventConnect team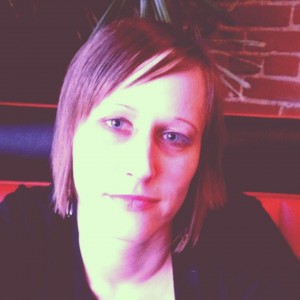 I am pleased to announcement that Ashley Maier is joining the PreventConnect team. It is very appropriate since I first met Ashley as she participated in PreventConnect web conferences when she was working at UCSD Division of Community Health and Child Development training pediatricians on violence prevention.  Later I met her in person at a conference when she told me how much she appreciated the PreventConnect tweets.
Ashley needs no introduction to the PreventConnect community. Until she recently moved to California, Ashley coordinated the prevention programs for the Oregon Sexual Assault Task Force where she was a very active participant in PreventConnect activities.  She is well respected by preventionists throughout the country. The Roots of Change Conferences that she organized were among the best national gatherings dedicated to prevention.
Ashley will be working on PreventConnect's eLearning units as we are preparing to organize PreventConnect archives to support staff developing, implementing and evaluating prevention efforts. Watch for her blogs on PreventConnect.
She joins the excellent PreventConnect team that includes Chad Sniffen, our all around technology guru and prevention expert, Alexis Marbach who oversees the PreventConnect wiki, and Jessica Napier who produces our online media.
13 responses to "Welcome to the newest member of PreventConnect team"