Steubenville grand jury indictments: Time to create change to end sexual violence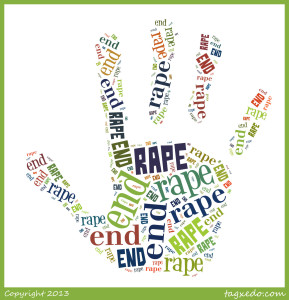 Yesterday, an Ohio Grand Jury handed down indictments in the cases filed against administrative and coaching staff of Steubenville City Schools.  These indictments, ranging from tampering with evidence and obstruction of justice, to allowing underage drinking, continue the dialogue about community and systems accountability around sexual violence.
CALCASA stands together with our sister coalition the Ohio Alliance to End Sexual Violence (OAESV) in sending the message that it is time for accountability. In the words of Katie Hanna, Executive Director of the OAESV:
"This case has demonstrated that we all play a role in preventing sexual violence and supporting survivors. While teens were responsible for committing the crime of rape, adults played a role in allowing the social conditions to exist that support rape culture. Rape culture exists when sexual violence is minimized, excused or even encouraged as part of 'boys being boys.' Student survivors not only deserve justice, but they also deserve to live and study in a community of responsible adults whose job is to support them and to intervene before, during or after a crime has been committed. Accountability is a crucial component to ending sexual violence."
Within the past couple of years we have witnessed instances in which a "code of silence" or mere apathy have led individuals at large institutions to look the other way or even cover-up occurrences of rape and sexual assault.  We have watched a range of responses from institutions from Penn State, the Catholic Church and the military, and have seen each struggle with the public outcries and media attention related to their responses.
It is a critical time, one in we which we can each view these as teachable moments. In these moments it is essential that we respect the experiences of the survivors of sexual violence, but also that we cease the opportunity, by seeking to improve system responses, promote policies and change attitudes that could prevent future violence.
The anti-rape movement was founded on the principles of feminism, civil rights and social justice; we believed in doing whatever it took to eliminate rape and sexual violence. We believed that anything was possible and these attitudes led to the significant accomplishments that have been made in the past 40+ years.
Please join CALCASA in honoring the experiences of survivors and building upon the efforts of those who have come before us.  Here are a few action steps that each of us can take to seize the moment:
Use the Steubenville case as an opportunity to connect with various institutions in your own communities related to systems change, and discuss the need for them to invest (time and resources) in prevention work.
Approach school districts about creating potential partnerships and collaboration by using this case as a jumping off point for meaningful dialogue with these and other community partners.
Set up meetings with superintendents, athletic directors, school board members and other stakeholders to discuss their policies and opportunities for them to coordinate with their local Rape Crisis Center.
Please let us know what you are doing to create to end sexual violence.
One response to "Steubenville grand jury indictments: Time to create change to end sexual violence"