Unique Opportunities for Child Sexual Abuse Prevention: Learning from migrant farmworker communities


Web Conference:
Unique Opportunities for Child Sexual Abuse Prevention: Learning from migrant farmworker communities
Monday, September 29, 2014
11am Pacific Time, 2pm Eastern Time
The intersections of vulnerability that occur for children are often most acute when they are apart of marginalized communities. Children of migrant farmworkers are commonly at the center of these intersections because of unique pressures on them and their families. In this web conference, speakers will discuss how they utilize popular education frameworks and principles based on Freire's Pedagogy of the Oppressed as the basis for their work organizing and mobilizing farm worker communities around child sexual abuse prevention work.
This is the first web conference of PreventConnect and Ms. Foundation for Women's third year of the #PowerInPrevention: Ending Child Sexual Abuse Web Conference Series.
Hosts:  Leona Smith Di Faustino, Joan Tabachnick and Cordelia Anderson
Learning Objectives:
Define the risk factors that contribute to child sexual abuse for children in migrant farm worker communities.
Understand how an anti-oppression framework can be utilized to prevent child sexual abuse.
Identifying opportunities for engaging adults in preventing child sexual abuse in migrant farm worker communities.
Materials:
Recording: Click here
Slides: PDF 
Text chat transcript: PDF
Blog summarizing this web conference: coming soon
Captioning transcript: coming soon
Real-Time Captioning Available: Instructions for accessing captioning during this web conference will be provided with your registration confirmation.
Presenters: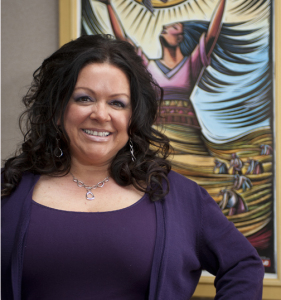 Kimber J. Nicoletti MSW, Founder and Director of Multicultural Efforts to End Sexual Assault (MESA) at Purdue University
MESA is a statewide violence prevention effort that focuses on farm worker communities.  Ms. Nicoletti works at the national, state and local level engaging communities and organizations in the use of culturally relevant models for promoting healing, healthy relationships and preventing violence. Kimber is recognized as one of the first sexual violence prevention practitioners working extensively within farm worker communities.  Ms. Nicoletti has been an advocate for Latina, immigrant and migrant farm worker communities for over 25 years. Her experiences as a survivor of domestic and sexual violence and a bilingual therapist provide her with insight into barriers and challenges in creating culturally relevant services. Kimber is the founder and creator Mujeres del Movimiento, a national resource and support network for Latina women who work in violence prevention.  Kimber who brings a high level of energy and enthusiasm to her work has a positive attitude and is skilled at using an arts-based approach for engaging communities. Ms. Nicoletti was awarded the 2013 Woman of Distinction Award by the YWCA of Greater Lafayette for her work serving farm worker communities.
Kimber is currently the Chair of the Multilingual Access Committee for the National Sexual Violence Resource Center and the Secretary for the Executive Board of Alianza Nacional de Campesinas.  She served as the President of the Purdue Latino Faculty and Staff Association for five years and currently serves as the Faculty Advisor for Delta Phi Mu, a Latina-based sorority founded at Purdue University.  Kimber is also the advisor for the Purdue Tai Chi Club.  Kimber is a first generation college graduate who completed a Master's in Social Work at Indiana University as a single mother of three children.  Kimber comes from a farm worker background and spent many years working as a maid. Ms. Nicoletti has worked as a consultant with many organizations including the Centers for Disease Control and Prevention, Office on Victims of Crime, National Sexual Violence Resource Center, Office on Violence Against Women, Praxis International, Southern Poverty Law Center, California Rural Legal Assistance and the U.S. Department of Army.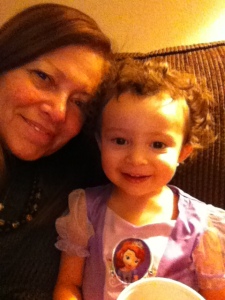 Mily Trevino-Sauceda, Immigrant and Farmworker Women Advocate
A lifelong activist for farm workers, Mily born in Bellingham, Washington to a migrant farm worker family, the third of ten children.
Mily is the co-founder of "Mujeres Mexicanas" (Mexican Women), in the Coachella Valley – acampesinas advocacy group.  At the California Rural Legal Assistance Migrant Project she represented farm workers as a community worker/advocate.
With support of CRLA Foundation she co-founded Líderes Campesinas, in 1992, a statewide movement of advocating on behalf of campesinas.  She served as Executive Director until 2009, when she was named President Emeritus.
Mily has received numerous recognitions & awards for her dedication and activism, including "100 Heroines of the World," the Ford Foundation & NYU award "Leadership for a Changing World", she was named an Alston/Bannerman Fellow in 2002 and recognized twice in 2006, by People Magazine.  In 2009 she was honored by Líderes Campesinas in California for her 30+ years of distinguished leadership and was recognized by US EEOC in 2011.
She began working as a farm worker in California and Idaho at the age of eight. As a teen she organized youth groups through her church. In the 1970's and eary '80's she was a union farm worker & organizer with the UFW. She raised her son "Humberto," also known as "El Hijo de la Comunidad" (Son of the Community) as a single mom.