Restorative Justice: A Promising Approach to Ending Child Sexual Abuse


Web Conference:
Restorative Justice: A Promising Approach to Ending Child Sexual Abuse
Tuesday, November 25, 2014
11am Pacific Time, 2pm Eastern Time
The term "restorative justice" can have a myriad of meanings for a variety of communities. In this web conference participants will learn what the term means for members of South Asian and immigrant/communities of color. In particular, the role survivors of child sexual abuse play in the process and the links this process has in preventing child sexual abuse.
This web conference is apart of PreventConnect and Ms. Foundation for Women's third year of the #PowerInPrevention: Ending Child Sexual Abuse Web Conference Series.
Hosts:  Leona Smith Di Faustino, Joan Tabachnick and Cordelia Anderson
Learning Objectives:
Understand the elements of restorative justice processes and models
Learn about the role of survivors in restorative justice
Understand circle process and its value for breaking silence within South Asian and other immigrant/communities of color
Materials:
Recording: Click Here
Slides: Click Here
Text chat transcript: coming soon
Blog summarizing this web conference: coming soon
Captioning transcript: coming soon
Real-Time Captioning Available: Instructions for accessing captioning during this web conference will be provided with your registration confirmation.
Presenters: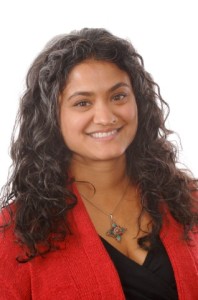 sujatha baliga's work is characterized by an equal dedication to victims and persons accused of crime. A former victim advocate and public defender, sujatha was awarded a Soros Justice Fellowship which she used to organized a successful restorative juvenile diversion program in Alameda County. sujatha is a frequent guest lecturer at universities and conferences, has been a guest on NPR's Talk of the Nation and the Today Show, and her work has been profiled in the New York Times Magazine. She often speaks publically and inside prisons about her personal experiences as a survivor of child sexual abuse. Today, sujatha is the director of the Restorative Justice Project at the National Council on Crime and Delinquency, where she helps communities implement restorative justice alternatives to juvenile detention and zero-tolerance school discipline policies. She is also dedicated to advancing restorative justice to end child sexual abuse and intrafamilial and sexual violence. sujatha earned her A.B. from Harvard and Radcliffe Colleges, her J.D. from the University of Pennsylvania, and has held two federal clerkships. sujatha lives with her partner of 17 years, Jason, their son, Sathya, and their sweet old dog, Django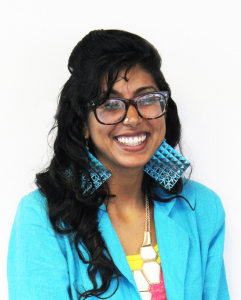 Nuri Nusrat is a Program Associate for the Restorative Justice Project at the National Council of Crime and Delinquency. At NCCD, she supports jurisdictions throughout California in creating and implementing restorative juvenile diversion programs.  Prior to coming to NCCD, Nuri worked with the National Mitigation Coordinator for the Federal Death Penalty Project, supporting lawyers whose clients were facing death sentences. She also has experience in assisting people in dismissing their criminal convictions and working with youth with incarcerated parents. She is dedicated to serving those impacted by the criminal legal system. Nuri holds a JD from American University, an MA in Ethnic Studies from San Francisco State University, and a BA in International Development from UCLA.