Preventing the Harm, Promoting the Helpful: Healthy Sexuality

Web Conference:
Preventing the Harm, Promoting the Helpful: Healthy Sexuality
Wednesday, January 21, 2015
11am Pacific Time, 2pm Eastern Time
Talking about sex and sexuality is a powerful prevention technique when addressing child sexual abuse prevention. As adults we can become absorbed in the ways sex and sexuality are used to harm children, but it also becomes crucial to identify how encouraging healthy sexuality in children promotes a space for richer dialogues when discussing ways to keep them safe.
This web conference is apart of PreventConnect and Ms. Foundation for Women's third year of the #PowerInPrevention: Ending Child Sexual Abuse Web Conference Series.
Hosts: Leona Smith Di Faustino, Joan Tabachnick and Cordelia Anderson
Learning Objectives:
Increase understanding of how promotion of healthy sexuality fits within prevention of child sexual abuse
Learn about applications of sexuality knowledge with children, youth and communities
Learn how to face barriers and apply key tools
Materials:
Recording: Click here
Slides: Click here
Text chat transcript: Click here
Blog summarizing this web conference: coming soon
Captioning transcript: coming soon
Resources/Handouts
Real-Time Captioning Available: Instructions for accessing captioning during this web conference will be provided with your registration confirmation.
Presenters: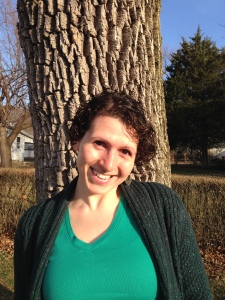 Laura Palumbo is the Prevention Campaign Specialist at the National Sexual Violence Resource Center. Laura works collaboratively with national partners, media, and leaders in the anti-sexual violence movement in planning and implementing Sexual Assault Awareness Month (SAAM), an annual nationwide campaign to raise public awareness about sexual violence and educate communities and individuals on how to prevent sexual violence. For five years she has led NSVRC in developing campaigns on healthy sexuality as sexual violence prevention and creating materials for advocates, parents, youth and college students.

E. Brooke Stelzer is the Director of Sexuality Education at the Annex Teen Clinic. The Annex provides clinical sexual health care services for young people through age 25, as well as fact-based, holistic sexuality education for young people, parents, and youth-serving professionals. Brooke provides leadership and support for the design, implementation and evaluation of educational programs that promote adolescent sexual health, healthy youth development, and authentic youth-adult partnerships. She holds a B.A. in Gender Studies from the University of Minnesota, Twin Cities.