National leaders to speak about ending sexual violence at national conference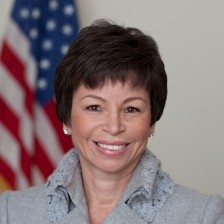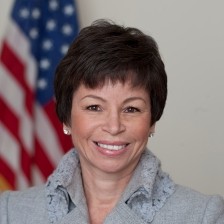 The 2015 National Sexual Assault Conference is less than a week away and we cannot wait to see you all in Los Angeles! 1500 people will be joining us at this important national event.
CALCASA is thrilled to announce the speakers for the Plenary Sessions on September 2, 3, and 4. This year's speakers will infuse their messages with musings from the conference theme: "Inspired by Progress, United by Purpose". We are lucky enough to feature individuals who have worked in the movement to end sexual violence for decades and the fresh faces of young student activists. The conference will feature 105 workshops, including over 25 sessions on prevention, especially on college campuses.
To highlight, on Day 1, Valerie Jarrett, Senior Advisor to President Barack Obama will be joining. Additionally, we will be featuring a panel of long-time activists and leaders in the field in California. And, rounding out Day 1, we are pleased to have Kamilah Willingham who shared her story in "The Hunting Ground", representing the next generation of activists.

On Day 2, author and filmmaker, Jackson Katz will kick us off. Followed by Anita Raj, esteemed researched from UC San Diego's Center on Gender Equity and Health, and Professor, Division of Global Public Health.
Lastly, durin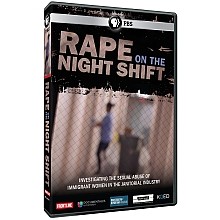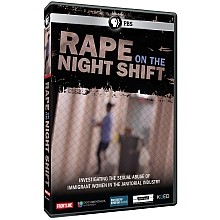 g our closing Plenary on Day 3, we will be joined by Lilia Garcia-Brower of Maintenance Cooperation Trust Fund and Mónica Ramírez, founder of Justice for Migrant Women, and will feature a extended preview of Frontline's investigative report, "Rape on the Night Shift".
Many state and national leaders in the field will also be present. A full list of plenary speakers, including introductions, can be found below. Click here to download the full Conference Program. While the conference sold out several weeks ago, we will be recording many of the session.  YOu can also follow the conference on Twitter with the hashtag #NSAC2015
Day 1 Plenary – Wednesday, September 2, 2015
Day 2 Plenary – Thursday, September 3, 2015
Day 3 Plenary – Friday, September 4, 2015
Sandra Henriquez, MBA, Executive Director, California Coalition Against Sexual Assault and PreventConnect
David S. Lee, Director of Prevention Services, California Coalition Against Sexual Assault and PreventConnect
Excerpt from the Frontline documentary Rape on the Night Shift
Lilia Garcia-Brower, Executive Director, Maintenance Cooperation Trust Fund
Mónica Ramírez, Founder, Justice for Migrant Women