Rethinking Serial Perpetration of Sexual Violence: Implications for Prevention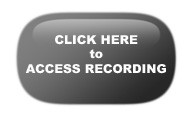 Tuesday September 15, 2015
11am-12:30 pm Pacific Time
(2pm-3:30pm Eastern)
The serial perpetration hypothesis suggests that a small number of men perpetrate the vast majority of rapes, and that these men perpetrate multiple rapes over time. This hypothesis has played an important role in the field of rape prevention as a model of sexual violence, especially raising awareness of rapists who have not been identified by the criminal justice system.
Materials
Learning Objectives:
By the end of this web conference, participants will be able to:
Describe the serial perpetration hypothesis

Identify two implications of the serial perpetration hypothesis on sexual violence prevention programs

Describe at least one action step to take to support sexual violence prevention efforts based on the information and issues raised in this web conference
Presenters:

Kevin Swartout, Ph.D., Assistant Professor of Psychology, Georgia State University

Andra Tharp, Ph.D., Division of Violence Prevention, Centers for Disease Control and Prevention

About This Web Conference

What is a Web Conference?

A web conference is an opportunity to attend an online workshop by watching a presentation on your computer screen (using your internet connection) and hearing presenters through your telephone.PreventConnect web conferences feature an opportunity to participate in online question & answer sessions and live text chat between participants. If for some reason you are unable to join on your computer, you can download the presentation slides from our website and listen on your phone.

Real-Time Captioning Available:

Instructions for accessing captioning during this web conference will be provided with your registration confirmation.

Compatibility:

The iLinc web conference software used by Prevent Connect is compatible with both Microsoft Windows and Apple Macintosh computers. Click here for detailed system requirements.
4 responses to "Rethinking Serial Perpetration of Sexual Violence: Implications for Prevention"