Both / And: Linking Advocacy and Sex Offender Management to Prevent Sexual Violence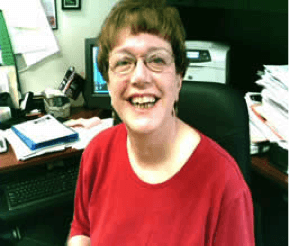 Solving a problem as complex as sexual violence requires all of us engage in "both/and" approaches. In order to address sexual violence, we must ensure the safety of those who have experienced sexual violence, AND we must develop processes to work with those who have committed sexual offenses in order to create safe communities for all of us. Using knowledge, experiences and resources from both advocacy and sex offender management, we need to find practices and policies that will both respond to sexual violence and work to change to conditions so we can prevent sexual violence.
Gail Burns Smith (1946-2009) was a "both/and" person. Throughout her work in Connecticut and, across the nation, she demonstrated her commitment to a victim-centered approach to sex offender treatment and probation decision-making. She knew that the common ground between sexual violence advocacy and sex offender treatment was found in creating safer communities.
Each year, the National Sexual Violence Resource Center (NSVRC) and the Association for the Treatment of Sexual Abuser (ATSA) collaborate to give the Gail Burn Smith Award to someone whose work facilitates effective partnerships between advocates working on behalf of victims and survivors and those working in the area of sex offender management and treatment. The recipients of the Gail Burns Smith Award embody the spirit of "both/and" as they work to develop solutions.
As someone dedicated to preventing sexual violence, I draw upon the experiences, knowledge and resources from the advocacy community and from the world of sex offender management. I have learned much from my mentors and colleagues in the word of sexual violence victim advocates from rape crisis centers and sexual violence coalitions. In addition, I have served on ATSA's Prevention Committee where advocates and sex offender management representatives share their insights as we work toward our shared outcome of creating communities without sexual assault. By linking these two related fields and perspectives, we have the best opportunities to create change.
I invite you to nominate someone who embodies this "both/and" perspective that builds bridges between advocates and sex offender management toward creating better practices and policies for a safer future.
For more information about the Gail Burn Smith Award go to http://www.nsvrc.org/gbs-award#nomination