Blogging: Storytelling Tool for Critical Conversations
A blog is merely a tool that lets you do anything from change the world to share your shopping list… Blogs are whatever we make them. Defining 'blog' is a fool's errand ~ Jeff Jarvis
In the past decade, the world of blogging (the act of writing a blog) has replaced the daily life of journaling and writing and sharing stories for most people. For some whose occupation includes writing a blog or are writers, it may seem very easy, mundane and natural. But for those who have only read other blogs but has no idea of what a blog is or how to write one, it can get very overwhelming and frightening to pen our thoughts or stories and share our experiences on the Internet.
Why this blog? The purpose of this blog is to unpack and understand the process of writing a blog, with particular relevance and implications on our field of ending gender violence and other forms of social injustice and oppression. In order to becoming thought leaders and movement makers, it is essential and encouraged we share our stories, insights and expertise, and experiences using any reliable platform to be impactful. Blogging plays that instrumental role in relaying the message to the audience (public), connecting to others who have similar vision and relevant experiences, and creating an online accessible community and support system.
What is a blog? or How do you define a blog? A blog can be referred to a website or a web page, that is created and run by an individual or a group of people. The blog is written usually in an informal or conversational tone but that may be subjected to change depending on the topic, audience etc. Blogs can be regularly updated, are publicly accessible and available for reading and consumption.
What? Why? When? To best understand the process of writing a blog, it would be helpful to(1) learn about the essential components of effectively writing an impactful blog, (2) identify the purpose of your blog, and (3) identify the audience for your blog, and (4) recognize writing hurdles and strategies to overcome them.
The essential components of a blog lies in the structure and technicalities. For example, one must narrow down a topic or issue of interest which becomes the subject of your blog. A blog page has a title, body, tags or categories, and comments section. Although these technicalities are helpful in navigating a writer, I wouldn't encourage anyone to first get too caught up in the logistics of the blog.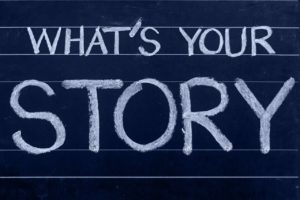 Considerations: There are hundreds of thousands of blogs out there and topics range from reviewing movies and books to applying for graduate college, from sharing homemade recipes to addressing a social issue or recent news; from healthcare struggles to writing a creative short fiction story or poem. In the field of social justice, anti-oppression frameworks and gender equity, writing can be a cathartic and powerful tool for sharing insightful stories, life experiences, and discussing lessons learned and resources. A blog is usually written in a conversational and informal tone, with some structure for easy reading. Different techniques of writing a blog can include creating an outline or bullet points, free writing or can be in a video podcast form. It always helps to read other blogs especially that have grabbed your attention and made you interested in reading it. For example, on PreventConnect, we write blogs highlighting primary prevention work and efforts being done in different communities. Before writing a blog, there are certain questions that should be considered and reflected upon to shape your blogging experiences:
What's your story?
Who is your audience?
What's the purpose of your blogging?
 How would you and your audience benefit from your blogs?
How would I overcome some of the hurdles that I may experience while writing a blog?
Overcoming writing hurdles: My first experience with writing a blog came up when I got selected to volunteer as a blogger in the Blog Correspondent Program at Stop Street Harassment. My experiences as a survivor of street and sexual harassment felt validated reading other stories on similar experiences. I realized wasn't alone in experiencing and witnessing sexual violence in different forms and its implications. Please know that you are not alone as writing can also be an isolating and daunting process for some and may pose as a trigger to traumatic experiences. Your self-care is critical to your well-being so feel free to take a step back from your writing, go for a walk, play with your furry friend, be a yogi or do some coloring. One of the challenges that I experienced while writing blogs is a writing block, where I struggle and am unable to find any words, frame my sentences or even expand my thoughts on the proposed topic. What has helped me in this process is the concept of "free writing" or "mind-mapping" (resources below).
In this process of writing and blogging, our social justice work in the communities navigates and shapes us to be thought leaders and representing our stories and unique experiences and our voices are very much needed. Reading others's stories and lived experiences about social injustice or gender violence and other forms of oppression not only makes others feel less isolated, but also inspires and provides examples of resiliency and perseverance and self-care. Most importantly, each one of us have a distinct style of writing and perspective we bring with our story-telling so we all have something to contribute to these critical discussions.
Here are some examples of blogs and additional resources on free writing and ways to cope with other challenges:
http://www.preventconnect.org/?s=blogs 
http://wwwcdn.writersdigest.com/wp-content/uploads/CVW_MindMap.pdfhttps://imindmap.com/blog/6-ways-mind-mapping-will-enhance-your-blog/