Tuesday, September 17, 2013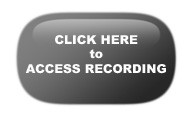 Engaging the leadership and wisdom of survivors and others with direct lived experiences is a key, yet often missing ingredient in the work of prevention and social change.  Learn techniques that you can use locally from others who have used and modified these tools and the arts to strengthen their prevention efforts.
---
Hosts: Joan Tabachnick and Cordelia Anderson
Presenters: 
Materials:
Learning Objectives:
Identify 3 ways you can strengthen local efforts
Be able to articulate why survivor and others with direct lived experiences are critical to the work of social change and prevention
Increase understanding of how the arts can be an effective tool to strengthen prevention efforts
Ashley Maier, MSW, is a Training and Technical Assistance Coordinator with CALCASA, serving primarily as part of the prevention team. Ashley has worked in the movement to end gendered violence for over 10 years in Illinois, Missouri, California, and Oregon. Ashley is based in CALCASA's Southern California office.