Secret survivor's tools for strengthening your prevention efforts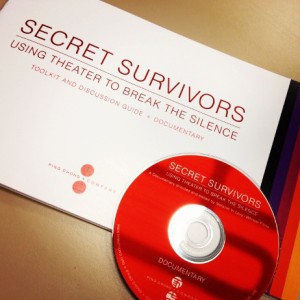 Sharing one's story of child sexual abuse is an example of reciprocal empathic connection. In telling the story the individual shares a deeply intimate narrative that connects those that listen with an experience of sorrow, strength and perseverance. Those that receive the story are provided with the opportunity to shift their worldview by connecting and supporting another through the process of healing from trauma.
Secret Survivor's Tools for Strengthening Your Prevention Efforts, illustrated the power of the personal narrative in a focused prevention strategy. The Ending Child Sexual Abuse Web Conference series sponsored by PreventConnect and Ms. Foundation for Women understands that creativity has an important role in changing and reshaping social norms. The series co-hosts Cordelia Anderson and Joan Tabachnick facilitated a thoughtful discussion with Sara Zatz from Ping Chong + Company and Billye Mulraine from Kingsbridge Heights Community Center about their work using the medium of storytelling in prevention efforts.
Check out the recording of this web conference for details about these actions and more.
Click here for more information about this series and sign up here for announcements for future web conferences.