The Socialization of Men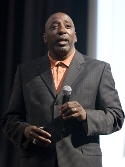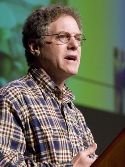 On May 21st and 22nd, 2009, CALCASA's PreventConnect program staff were pleased to record several podcasts at A CALL TO MEN's 4th National Conference in New York City, NY.
The second and third keynotes of the conference were given by: Tony Porter, author, activist and Co-Founder of A CALL TO MEN; and Paul Kivel, author, activist and violence prevention educator.
These two national leaders discussed many of the cultural norms that define manhood. They set the stage for the important work that well-meaning men must do to become part of the solution to ending violence against women.
(30 min) Address by Tony Porter


(31 min) Address by Paul Kivel


Click here for the full set of PreventConnect podcasts from the A CALL TO MEN conference.
One response to "The Socialization of Men"