Telling our stories: Learning as we build a movement to end child sexual abuse


Web Conference:
Telling our stories: Learning as we build a movement to end child sexual abuse
Thursday, March 13, 2014
11am Pacific Time, 2pm Eastern Time
This final web conference of the 2013-2014 #PowerInPrevention Ending Child Sexual Abuse web conference series builds on lessons learned from "convenings" held by Ms. Foundation for Women. The idea was to learn from our different lenses and approaches about what was needed to build a vibrant movement to end child sexual abuse. In this web conference presenters stories, lessons and experiences from strategic storytelling,  time line and power analysis work will flow together with those of participants to apply what was learned to a broader field of work and to continue to strengthen a shared understanding of the field and movement building.
Part of the Ending Child Sexual Abuse web conference series.
Hosts: Joan Tabachnick and Cordelia Anderson
Learning Objectives:
Define movement building and its relevance to prevention
Describe how stories can aid movement building
Articulate how the Ms. Foundation for Women's Movement Building Document can be a tool for participants movement building efforts
Materials:
Timeline of Movement to End Child Sexual Abuse [PDF]
Slides [PPT]

Text chat transcript: [PDF]
Captioning transcript: Coming Soon
Presenters:
Christi Hurt, Director, Carolina's Women Center

Christi Hurt is the CWC's Director.  Christi is a Carolina alumna, graduating in 1993 with a BA in History and in 1998 with a Master of Public Administration degree.  She has been a lifelong advocate for women, with extensive experience in organizational development and leadership transitions.  She has worked on the local, state, and national level in nonprofit organizations that advocate for an end to violence against women.  Christi has served a principal in her own consulting firm, working on projects that focus on eliminating violence against women and children in North Carolina and across the country. Most recently, she led a project to develop a multidisciplinary plan to eliminate childhood sexual abuse across North Carolina. She worked on a national sexual assault technical assistance project and was an active trainer, facilitator and organizational development consultant.  For over nine years, she was with the Washington Coalition of Sexual Assault Programs in Olympia, Washington, serving as Acting Executive Director, Associate Director, and Member Services Director. 

Natalie Sullivan, Program Officer, Safety,  Ms. Foundation for Women

As Program Officer at the Ms. Foundation for Women, Natalie manages grantmaking and programmatic activities in the area of Safety. In this role Natalie provides strategic leadership for the Foundation's initiative to end child sexual abuse. Natalie brings more than ten years of experience in advocacy roles at organizations across the US, including Planned Parenthood and American Youth Soccer Organization. She has also served as a community organizer in Massachusetts, Ohio and Colorado during the 2008 presidential election. A graduate of Smith College, Natalie is a Humanity in Action senior fellow and spent her fellowship in Warsaw, Poland where she researched and wrote a paper examining reproductive rights and health in Poland as a post-communist state. In her free time Natalie finds joy in coaching youth soccer.
David Lee, Director of Prevention Services, California Coalition Against Sexual Assault; Manager, PreventConnect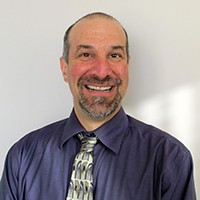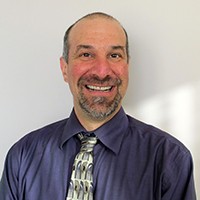 David Lee leads CALCASA's team that provides training and technical assistance to California's rape crisis centers on prevention activites. He manages PreventConnect, the nation's leading online community to advance primary prevention of sexual and domestic violence. He's been a part of the movement to end sexual assault and domestic violence since 1982.