Bridging Knowledge in Child Sexual Abuse Prevention: Promising Practices in Indigenous Communities

Web Conference:
Bridging Knowledge in Child Sexual Abuse Prevention: Promising Practices in Indigenous Communities
Wednesday, February 18, 2015
11am Pacific Time, 2pm Eastern Time
Comprehensive prevention practices must include culturally competent components. Preventionists do not need to be experts on these beliefs, but must have a foundational understanding of the intersections of child sexual abuse, cultural norms, and societal pressures, to create community centered programing. In this web conference, we will highlight Indigenous communities and the work community members are doing to end child sexual abuse.
This web conference is a part of PreventConnect and Ms. Foundation for Women's third year of the #PowerInPrevention: Ending Child Sexual Abuse Web Conference Series.
Hosts: David Lee, Leona Smith Di Faustino, Joan Tabachnick and Cordelia Anderson
Learning Objectives:
Describe child sexual abuse and prevention dynamics within indigenous communities
Name three key elements about culturally specific programming
Identify key strategies and promising practices
Materials:
Real-Time Captioning Available: Instructions for accessing captioning during this web conference will be provided with your registration confirmation.
Presenters: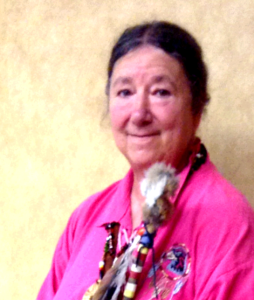 Strong Oak Lefebvre, LICSW, MSSA, graduated from Case Western Reserve University Mandel
School of Applied Social Science in 1975. An indigenous woman of Maliseet descent. Ms. Lefebvre is the founder and President of the Board of Directors of the Visioning B.E.A.R. Circle Intertribal Coalition. The VBCIC is a sexual and domestic violence prevention agency providing technical assistance to indigenous communities in the Northeastern region of the U.S. Strong Oak is co- author of the Walking in Balance with All Our Relations indigenous bystander intervention program that teaches traditional indigenous values using a decolonization framework. Strong Oak is a member of the Advisory Council of the National Sexual Violence Resource Center (NSVRC) since 2010. She serves on the Steering Committee and is Chair of the Advisory Council Research Committee to the NSVRC.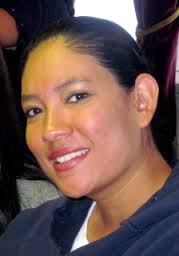 Guadalupe Lopez is Anishinabe from Leech Lake, MN and Purepecha from Michoacan, Mexico. She works with the Minnesota Indian Women's Sexual Assault Coalition and is a volunteer sexual assault advocate. Guadalupe was one of the writers/researchers of "Garden of Truth: The Prostitution and Trafficking of Native Women in Minnesota" and was in the cast of play based on survivors stories, "Fired Up" produced by the Minnesota Coalition Against Sexual Assault. She is the mother of 3 children.
2 responses to "Bridging Knowledge in Child Sexual Abuse Prevention: Promising Practices in Indigenous Communities"