Peer Learning Forum – Meeting local needs without compromising outcomes: Using essential program elements to guide program adaptation


Participation in the Peer Learning Forum is restricted to state and territorial RPE grantees, state DELTA FOCUS grantees, state/territorial sexual violence coalitions and state/territorial domestic violence coalitions.
3 Sessions
 1. Wednesday, November 4, 2015
 2. Friday, November 20, 2015
3: Wednesday, December 2, 2015
11am-12:30 pm Pacific Time
(2pm-3:30pm Eastern)
1st Session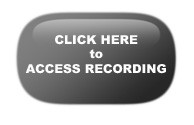 How can prevention practitioners find the balance between making adaptions to evidence-based programs (programs) to meet local needs versus implementing them as originally designed?  Understanding a program's essential elements can help practitioners make decisions about adaptations and how they may influence program outcomes. Essential program elements include the key content, delivery methods and implementer characteristics assumed to influence desired program outcomes.
During this series, presenters will discuss how understanding essential program elements can inform program selection and decisions about delivery and adaptation, and how practitioners can estimate these elements when they are not defined by program developers. Presenters will use case examples to describe how essential program elements can guide decisions about selecting, implementing and evaluating programs in violence prevention. Drawing form evidence-based programs, the sessions will focus primarily on the application of essential program elements to manualized programs, but we will also explore how essential elements can be applied to environmental, policy, and practice-based or promising strategies. The series will include a mix of presentation and discussion and presenters will draw on your experience supporting programs to help apply concepts.
Objectives:
By the end of the presentation, participants will be able to
Describe three types of essential program elements.
Explain how essential program elements can be used to guide decisions about selecting, implementing, and evaluating programs.
Use essential program elements to reflect on prevention strategies developed in practice.
1st Session Materials:
Recording [Click here]
Chat transcript [coming soon]
Slides – Session 2 [PDF]
Recording [Click here]
Chat transcript [coming soon]
Slides – Session 3 [PDF]
Leah Perkinson

About This Web Conference

Cost: Free

 

 

Presenters:

Kimberley Freire, PhD, MPH, Behavioral Scientist, CDC

Meredith Stocking, MPP, Research Fellow, CDC Foundation

Leah Perkinson, MPH, Research Fellow, CDC Foundation

Dates:

Session 1: Wednesday November 4, 2015
Session 2: Friday, November 20, 2015
Session 3: Wednesday, December 2, 2015

Audience:

DELTA Focus grantees, RPE grantees, domestic violence coalitions, sexual violence coalitions, health departments.  Sessions 2 and 3 will build upon previous sessions (sessions 1 and 2).

What is a Peer Learning Forum?

A Peer Learning Forum is a series of three web conferences on the same topic designed to build upon information and discussions from previous sessions. The audience for Peer Learning Forums are limited to enhance to ability of participants supporting each other in their learning.  A Peer Learning Frum serves as the required eLearning Collaborative for RPE and DELTA FOCUS grantees.

What is a Web Conference?

A web conference is an opportunity to attend an online workshop by watching a presentation on your computer screen (using your internet connection) and hearing presenters through your telephone.PreventConnect web conferences feature an opportunity to participate in online question & answer sessions and live text chat between participants. If for some reason you are unable to join on your computer, you can download the presentation slides from our website and listen on your phone.

Real-Time Captioning Available:

Instructions for accessing captioning during this web conference will be provided with your registration confirmation.

Compatibility:

The iLinc web conference software used by Prevent Connect is compatible with both Microsoft Windows and Apple Macintosh computers. Click here for detailed system requirements.