Sexual Assault, Domestic Violence, Dating Violence, and Stalking on Campus: Implications for Prevention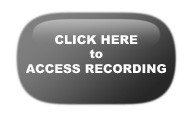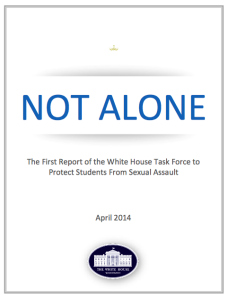 The U.S. Department of Education will soon release new regulations on how campuses must address and prevent sexual violence, domestic violence, dating violence, and stalking. These regulations, along with the new report from the White House Task Force to Protect Students from Sexual Assault, released today, signal a new era for campuses – one in which these issues are at the forefront of the nation's consciousness and institutions are held to higher account in addressing them. Accordingly, this web conference will highlight the implications for planning, implementing and evaluating violence prevention on college campuses.
See more information about prevention of sexual violence on college campuses in these PreventConnect blogs (here and here)
---
Hosts: Ashley Maier and David Lee, CALCASA, PreventConnect
When: Tuesday, May 27, 2014 & Thursday, May 29, 2014 (repeat session), 11 AM to 12:30 PM Pacific Time
(2 PM to 3:30 PM Eastern)
Presenters:
| | | | | |
| --- | --- | --- | --- | --- |
| Denice Labertew | Sarah DeGue | Dawn Fowler | Lauren Klein | Andrew Rizzo |
Materials:
Resources
Selected PreventConnect resources, podcasts and blogs about preventing violence on college campuses
Cost: Free
Learning Objectives:
By the end of the presentation, participants will be able to:
Describe key elements of effective campus sexual assault, domestic violence, dating violence, and stalking prevention approaches
Identify federal guidance for campuses regarding prevention of sexual violence, domestic violence, dating violence, and stalking
Describe a comprehensive approach to preventing sexual violence, domestic violence, dating violence, and/or stalking on a college campus
What is a Web Conference?
A web conference is an opportunity to attend an online presentation by watching a slides on your computer screen (using your internet connection) and hearing the presenters through your telephone. Our web conferences feature an opportunity to participate in an online question & answer sessions and live text chat between participants. If for some reason you are unable to join on your computer, you can download the presentation slides and listen to the presentation on your telephone.
Real-Time Captioning Available
Instructions for accessing real-time captioning will be provided after registration.
2 responses to "Sexual Assault, Domestic Violence, Dating Violence, and Stalking on Campus: Implications for Prevention"